H Institute is a nonprofit research and development organization committed to engraining the Culture of Excellence in society. It brings together highly dedicated and well-recognized professionals who live and work with heartiness (devotion and bravery), honor – and honors –, honesty, and humility, on top of other values that make up the Institute value system.
The culture of excellence is about a sustained inner conviction, an intuitive drive, to always aim for excellence in any thought or action, pursue that aim with passion, enthusiasm, grit, tenacity, and perseverance, and get it optimally realized. At the institutional level, the culture of excellence is about having shared vision and values that willingly and collaboratively engage all members of the institution to passionately and optimally fulfill collectively defined and sought after purposes. This culture is about productivity and progressiveness, about continuously raising the bar in, and bringing added value to, everything the institution is about. It is about valuing uncommon performance and achievement, and reaching passing but not enduring satisfaction when getting them accomplished.
Engraining the culture of excellence in society begins in, and is sustained through, education. That is why H Institute has a special commitment to education and a special respect to educators with significant achievement on the road of excellence. The Institute has launched in 2017 the "H Institute Award for Excellence in Education" to honor educators committed to excellence in their daily practice, and especially in their drive to empower students for success and excellence in life.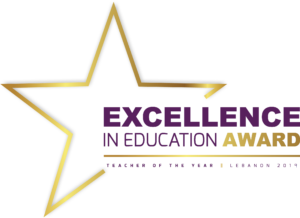 Click here to learn more about H Institute and the 2019 Award for Excellence in Education.